Model NO.: motorcycle Tail Lamp-QC-TMM

Certification: CCC

Place of Origin: China (Mainland)

Product Name: Motorcycle Headlight

Packaging Details: Motorcycle Headlight Package: Blister Package

Delivery Detail: Motorcycle Light 10-20days Upon Receiving Advance

Brand Name: OEM

Export Markets: Global

Sample: Available

Suitable Model: Various Motorcycle Model

Working Life: 50000h

Lamp Type: LED Tail Light

Trademark: OEM

Specification: A class

Origin: China(Mainland)

HS Code: 8714

Model NO.: motorcycle Tail Lamp-QC-TMM

Certification: CCC

Place of Origin: China (Mainland)

Product Name: Motorcycle Headlight

Packaging Details: Motorcycle Headlight Package: Blister Package

Delivery Detail: Motorcycle Light 10-20days Upon Receiving Advance

Brand Name: OEM

Export Markets: Global

Sample: Available

Suitable Model: Various Motorcycle Model

Working Life: 50000h

Lamp Type: LED Tail Light

Trademark: OEM

Specification: A class

Origin: China(Mainland)

HS Code: 8714

C50 motocycle Tail Light,motorbikeTail Lamp

specific information of other motorcycle Tail Light
| | | | | | | | | |
| --- | --- | --- | --- | --- | --- | --- | --- | --- |
| series NO. | Item name | model | Unit | Material | MOQ | Wight | qty/ctn | Carton Size CM  |
| 1 | rear light |  BWS125  |  PCS  | PS,ABS,PP | 300 |   |   |   |
| 2 | rear light |  BWS125  |  PCS  | PS,ABS,LED,PP | 300 |   | 10 | 70*37*42 |
| 3 | tail light |  AKTT125/150R  |  PCS  | PC,PP | 300 |   | 40 | 65*35*40 |
| 4 | tail light |  RTX  |  PCS  | PC,PP | 300 |   | 40 | 75*50*40 |
| 5 | tail light |  DISCOVER125ST  |  PCS  | PC,PP | 300 |   | 40 | 63*42*47 |
| 6 | tail light |  PULSAR135  |  PCS  | PS,ABS | 300 |   | 20 | 51*46*42 |
| 7 | tail light |  PULSAR200NS  |  PCS  | PS,ABS | 300 |   | 100 | 85*51*44 |
| 8 | tail light |  CB110  |  PCS  | PS,PP | 300 |   | 400 | 76*50*47 |
| 9 | tail light |  CBF125  |  PCS  | PC,ABS | 300 |   | 40 | 60*39*42 |
| 10 | tail light |  ECO DELUXE  |  PCS  | PS,PP | 300 |   |   |   |
| 11 | tail light |  XR250  |  PCS  | PS,ABS | 300 |   |   |   |
| 12 | tail light |  RX150/FT150  |  PCS  | PS,ABS | 300 |   | 40 | 78*53*35 |
| 13 | tail light |  VIVAR  |  PCS  | PS,PP | 300 | 420 | 20 |   |
Advantages of this Motorcycle Tail light:

1.Extremely strong spotlight, flightshot much further, force of penetration bigger,sight line much better.

2.No stabilizer,12v DC type,quality  much stabler, percentage of products sent back for repair under 0.5%.

3.Install easily,connect with original plug is ok,start quickly, no  delayed.

4.Comsuption very low, 5pcs LED less than 20w , energy saving 60% higher than  halogen light ,           brightness raised 2.5 times.

5.Service time very long , higher than 50,000 hours .

 

Features:

1. Advantages in the resources of motorcyle parts fields;

2. Competitive price and stable quality;

3. Elaborate packing; Professional product delivery;

4. Perfect management system and quality control system;

5. Strong technology support, capable of new product development.

Company Profile

Shenzhen derui sourcing Co., Ltd is subsidiary of TIMRCH (HK) industrial Co., Limited which was founded in HK at year 2005. With more than 10 years merchandise-sourcing experience in providing complete end to end sourcing solutions from products concept to after-sale support. Our local background, leverage and 10 years experience avail our clients of the best cost performance.

Shenzhen Derui Sourcing Co., Ltd has recognized a very professional and highly efficient team with focus on details, quality control, service and won good reputation among our international clients around the world throught helping them sourcing the best cost proformance products made in China and setting up their own complete supply chain in China. C50 motocycle Tail Light,motorbikeTail Lamp

specific information of other motorcycle Tail Light
| | | | | | | | | |
| --- | --- | --- | --- | --- | --- | --- | --- | --- |
| series NO. | Item name | model | Unit | Material | MOQ | Wight | qty/ctn | Carton Size CM  |
| 1 | rear light |  BWS125  |  PCS  | PS,ABS,PP | 300 |   |   |   |
| 2 | rear light |  BWS125  |  PCS  | PS,ABS,LED,PP | 300 |   | 10 | 70*37*42 |
| 3 | tail light |  AKTT125/150R  |  PCS  | PC,PP | 300 |   | 40 | 65*35*40 |
| 4 | tail light |  RTX  |  PCS  | PC,PP | 300 |   | 40 | 75*50*40 |
| 5 | tail light |  DISCOVER125ST  |  PCS  | PC,PP | 300 |   | 40 | 63*42*47 |
| 6 | tail light |  PULSAR135  |  PCS  | PS,ABS | 300 |   | 20 | 51*46*42 |
| 7 | tail light |  PULSAR200NS  |  PCS  | PS,ABS | 300 |   | 100 | 85*51*44 |
| 8 | tail light |  CB110  |  PCS  | PS,PP | 300 |   | 400 | 76*50*47 |
| 9 | tail light |  CBF125  |  PCS  | PC,ABS | 300 |   | 40 | 60*39*42 |
| 10 | tail light |  ECO DELUXE  |  PCS  | PS,PP | 300 |   |   |   |
| 11 | tail light |  XR250  |  PCS  | PS,ABS | 300 |   |   |   |
| 12 | tail light |  RX150/FT150  |  PCS  | PS,ABS | 300 |   | 40 | 78*53*35 |
| 13 | tail light |  VIVAR  |  PCS  | PS,PP | 300 | 420 | 20 |   |
Advantages of this Motorcycle Tail light:

1.Extremely strong spotlight, flightshot much further, force of penetration bigger,sight line much better.

2.No stabilizer,12v DC type,quality  much stabler, percentage of products sent back for repair under 0.5%.

3.Install easily,connect with original plug is ok,start quickly, no  delayed.

4.Comsuption very low, 5pcs LED less than 20w , energy saving 60% higher than  halogen light ,           brightness raised 2.5 times.

5.Service time very long , higher than 50,000 hours .

 

Features:

1. Advantages in the resources of motorcyle parts fields;

2. Competitive price and stable quality;

3. Elaborate packing; Professional product delivery;

4. Perfect management system and quality control system;

5. Strong technology support, capable of new product development.

Company Profile

Shenzhen derui sourcing Co., Ltd is subsidiary of TIMRCH (HK) industrial Co., Limited which was founded in HK at year 2005. With more than 10 years merchandise-sourcing experience in providing complete end to end sourcing solutions from products concept to after-sale support. Our local background, leverage and 10 years experience avail our clients of the best cost performance.

Shenzhen Derui Sourcing Co., Ltd has recognized a very professional and highly efficient team with focus on details, quality control, service and won good reputation among our international clients around the world throught helping them sourcing the best cost proformance products made in China and setting up their own complete supply chain in China.




Akodi makes a variety of customized Pallet Truck to suit our clients` needs. Many models include Scissor Lift Truck, best value low profile pallet truck, ultra low pallet jack, reliable stainless steel pallet jack, cost-effective extended pallet jacks, and better performance semi-electric pallet truck. They all help our clients in different applications.
Scale pallet truck, narrow pallet truck, short pallet truck, long pallet truck, wide pallet jack, low profile pallet jack, irregular size pallet truck
Design as per client`s request
Forged lever, high quality components and bearings: low rolling resistance, more flexible steering and excellent maneuverability
Patented waterproof oil pump: no leakage, durability that lasts



·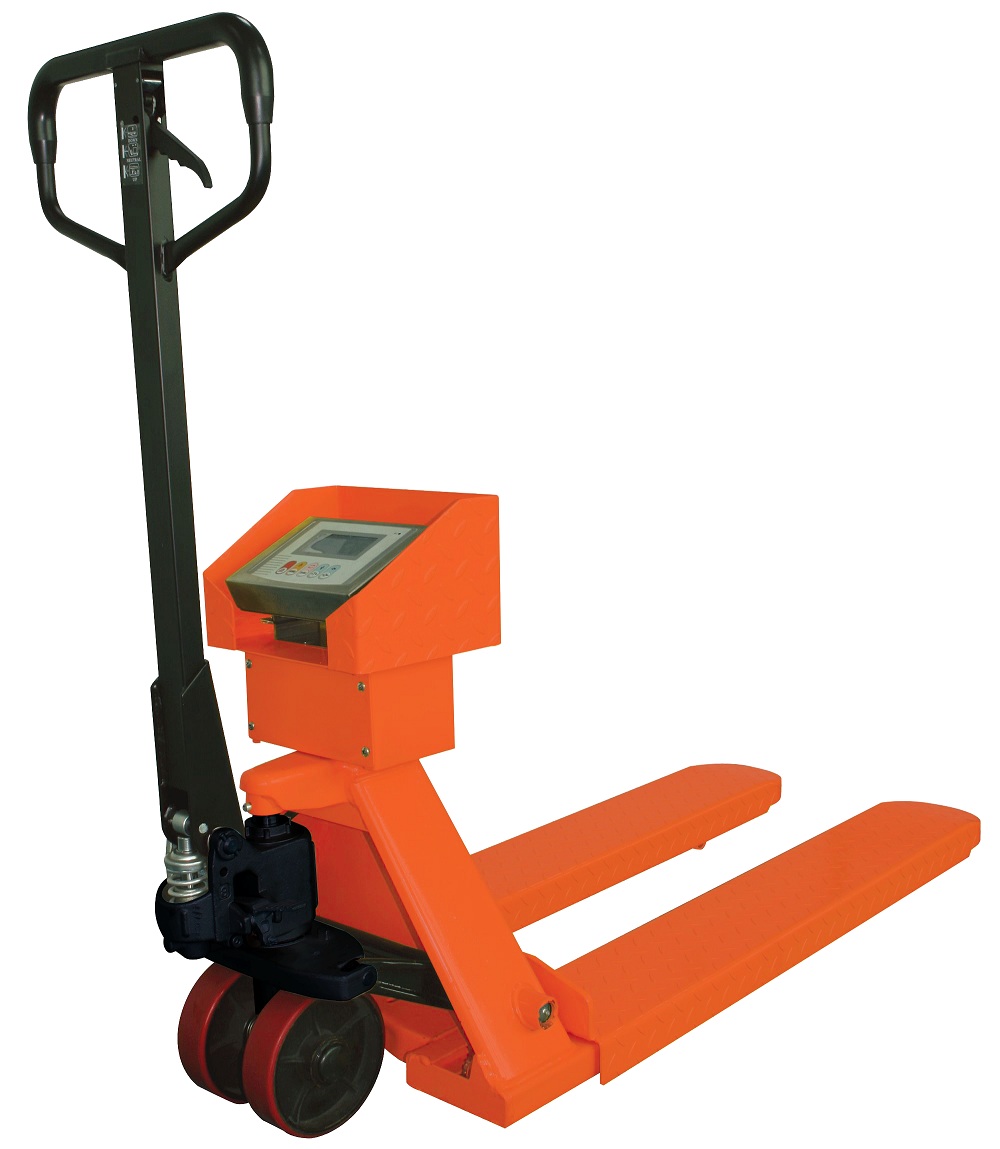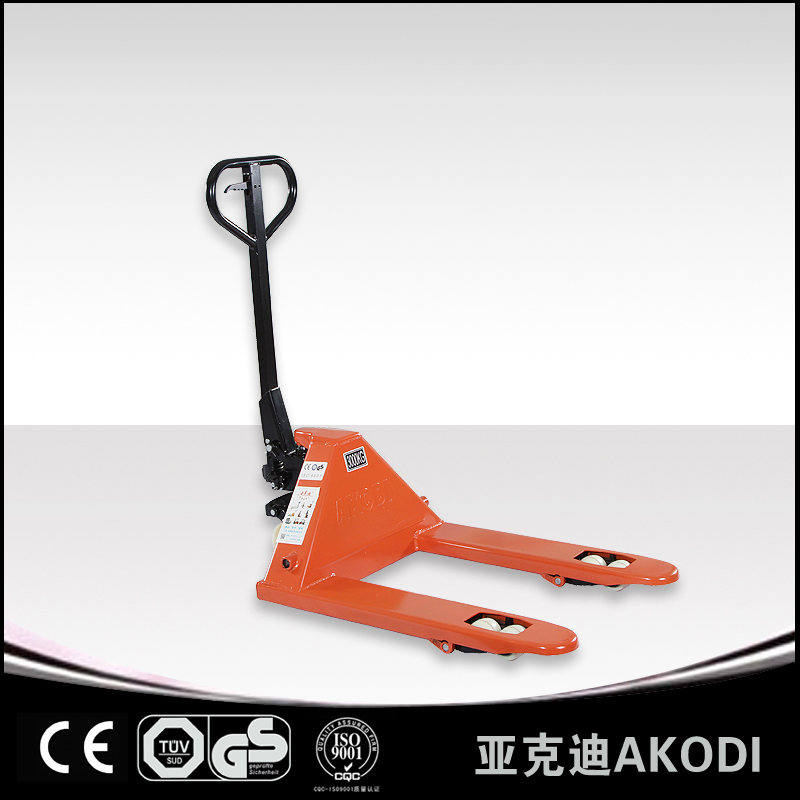 Custom Made Pallet Truck

Custom Made Pallet Truck,Scissor Lift Truck,Low Profile Pallet Truck,Stainless Steel Pallet Jack

Akodi Intelligent Logistics Technology Co., LTD , http://www.akodiforklift.com