Model NO.: M5-M36
Type: Hexagon Head
Head Style: Hexagonal
Grade: 8.8
Available Material: Carbon Steel, High Strength Steel, Stainless Steel
Class/Grade: 3.6, 4.8, 5.6, 6.8, 8.8, 9.8, 10.9, 12.9
Surface Finishing: Hot Galvanizing, Black, Color-Zinc, Blue-White
Specification: M4-M64
HS Code: 73181600
Material: Carbon Steel
Connection: Common Bolt
Standard: DIN, ANSI, GB, JIS, GOST, BSW
Available Size: M6-M36
International Standard: DIN, ANSI, GB, JIS, Bsw, GOST
Used: Machinery, Chemical Industry, Environmental, Buildi
Trademark: HN
Origin: China
Color Zinc Plated  Flange Nylon Insert Lock Nuts,High Strength Nylon Insert Lock Flange Nuts,Hexagon Head Nylon Insert Flange Nuts

Nylon insert lock nuts are hex nuts that have a captive nylon washer mounted in their top to create a prevailing torque type lock nut. The undersized washer forms a compression grip that binds on the threads of the mating fastener to resist loosening. Due to limitations of the non-metallic insert, the nuts cannot be used at elevated temperatures or with certain chemicals but the nylon washer does provide a gas and moisture seal. Various colors of nylon are used; some manufacturers use a specific color. Regular, thin pattern and machine screw nylon insert lock nuts are used in aerospace, agricultural equipment, appliances, avionics, computers, furniture, home and garden, lighting, medical equipment and vehicles (auto, truck and trailer). Heavy pattern types are used on bridges and buildings, in heavy industry, and on oil field machinery and railroad equipment. Nylon insert lock nuts are also known as: 

 
aircraft lock nuts, elastic lock nuts, elastic stop nuts, nyloc nuts, nylock nuts, nylon insert stop nuts, stop nuts.
 

 Because the washer largely returns to its original form, nylon insert lock nuts may be reused a limited number of times. Lock washers are not used with prevailing torque lock nuts.

The bolt or axle has one or two holes drilled through its threaded end. The nut is torqued properly and then, if the slot is not aligned with the hole in the fastener, the nut is rotated forward to the nearest slot. The nut is then secured with a split pin, R-clip or safety wire. It is a positive locking device.

Castellated nuts are used in low-torque applications, such as holding a wheel bearing in place.

 
Products name
Nuts(Hex Nut,Heavy hex nut,Flange nut,Nylon lock nut,
Weld nut Cap nut,Cage nut,Wing nut)
Standard:
DIN,ASTM/ANSIÂ JISÂ ENÂ ISO,AS,GB
Material
Stainless Steel: SS201, SS303, SS304, SS316,SS316L,SS904L ,F594
Steel Grade: DIN: Gr.4,5,6,8.8,10,;  SAE: Gr.2,5,8;  ASTM: A563
Finishing
Zinc(Yellow,White,Blue,Black),Hop Dip Galvanized(HDG),Black Oxide,
Geomet,Dacroment,anodization,Nickel plated,Zinc-Nickel plated
Production 
Process
M2-M24:Cold Froging,M24-M100 Hot Forging,
Machining and CNC for Customized fastener
Customized Products
Lead time
Busy season:15-30days,Slack seaon:10-15days
Stock Products
Carbon steel:DIN934,DIN6923,DIN928,DIN929,ISO4032,Cage nut,Cap nut
Stainless steel: All DIN Or GB Standard stainless steel Nut
Free Samples for standard fastener
For more information visit:www.hainafastener.com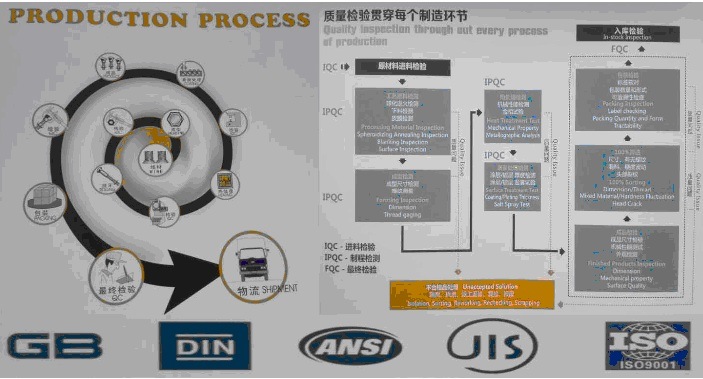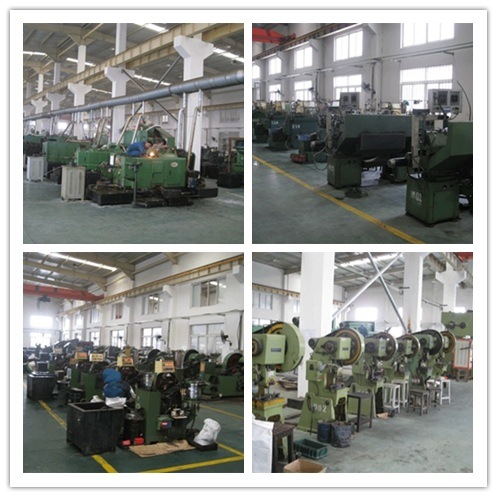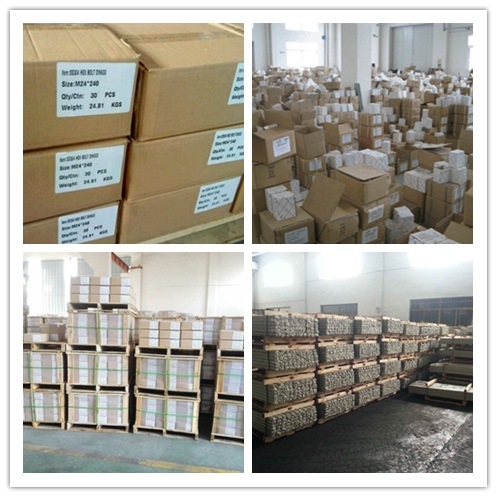 Service
Professional Manufacturer:Â All of our Fastener are designed and manufactured according to buyers' specification and performance.
Quality is guaranteed:Â Durability testing and critical technical design to enhance fasteners lifetime.
Cost effective:Â Competitive prices with factory directly supply
Perfect fastening solution with 20 years experiences to solve your problem: Wide range of parts selection.
Customized Ideal Fasteners:Â customized services according to the samples and drawings offered.
           If you are not sure about what exactly you need - feel free to contact us anytime and get professional assistance from us.

XS Atv Wheel Spacers made by professional manufacturer are designed to give your ATV vehicle a wider, more stable stance, quickly and easily. Made from High-Strength Aluminum Alloy, Widen Your Stance-For Better Handling
Precision Engineered Hub-Centric and Model Specific for Perfect Fit and Wheel Balance
corrosion Protection Through Coating Process-anodizing, Reduced Weight Compared to Steel Wheel Spacers


ATV Billet Adapter round 4-100, 4-110,4-115, 4-136, 4-144, 4-156 with studs pressed and grade 10.9 studs M10x1.25 or 3/8.



Atv Wheel Spacers, 4x4 Wheel Spacers, Wheel Spacer, Atv Spacers

Ningbo Xiangsheng Auto Parts Co., Ltd. , http://www.partsaa.com