General Motors is placing higher expectations on the Chinese market, and GM may put the newly developed small-displacement powertrain first in the Chinese market. This is the case. The new generation of Chevrolet Cruze, which will be available in the second half of this year, will be the first to carry this one. Small displacement powertrain.

"GM is working to develop engine products adapted to different market needs. The new generation of Ecotec engines covers a total of 11 engines ranging from 1.0L to 1.5L and will be applied to 27 models of the five major brands of GM in 2017." Steve Kiefergas, vice president of automotive global powertrain engineering, told reporters. At the same time, it is understood that the role of SAIC Motors, a partner of General Motors China, is also changing.

New General Motors departure


General Motors expects that by 2017, the new generation of engines will be produced at least at GM's five global plants, with an annual output of more than 2.5 million units. General Motors executives interviewed by this reporter did not respond positively to the investment amount of the small-displacement powertrain, but people inside GM said that investment is at least several billion US dollars. This is the first time that GM has independently developed small-displacement powertrains. Cheng, also made up for its lack of power in the small displacement technology assembly. Previously, General Motors had an advantage in middle-to-large engine technology, and its small-displacement engine technology was acquired through the acquisition of South Korea's Daewoo Motors and Opel Motors.

General Motors plans to gradually replace the current three small-displacement engines with a new family of small-displacement engines. "We will gradually switch from the past three engine families to a newly developed one engine family to meet the global automotive market demand. The new modular design of the Ecotec small-displacement engine not only enhances GM's global product offering. Adaptability has reduced production complexity and reduced procurement costs," Thomas D. Sutter, global head of GM's small displacement engine, told this reporter.

Investing in small-displacement engines to a certain extent represents a change in the operating style of GM. "More attention to product technology, more concerned about the needs of the market." General Motors Detroit Powertrain laboratory engineer TOM (a pseudonym) told reporters that TOM has been working at GM for more than 30 years.

In a long period of time, General Motors has an advantage in marketing capabilities and cost control capabilities. However, compared with competitors Volkswagen and even Toyota Motor, GM's product image and technical image are not outstanding.

SAIC Group's role change


General Motors' global sales volume in 2013 was 9.715 million units, a year-on-year increase of 4%. The Chinese market contributed more than 30% of GM's sales. General Motors sold 3.16 million vehicles in China in 2013, an increase of 11.4% year-on-year. The sales of the GM Buick brand in China have already accounted for 80% of the global market. The GM Buick brand sold 1.03 million vehicles in 2013, an increase of 15% year-on-year, and its sales volume in the Chinese market was 810,000, an increase of approximately 16% year-on-year.

"The whole new generation of Cruze first chose to launch in China because General Motors has a greater expectation of the Chinese market and the Chevrolet brand will withdraw from the European market. The Chinese market position will certainly become more important," said Wu Bing, head of the Chevrolet Marketing Department, who told this reporter.

The jump in the Chinese market to GM's global market is inseparable from the deep cooperation of its Chinese partner SAIC Motor.

GM's small-displacement powertrain technology released at the end of March comes from cooperation with SAIC.

On August 18, 2010, SAIC Motor Group and General Motors of the United States signed a cooperation agreement for the development of a new powertrain. According to the agreement outline, small-displacement supercharged engines and dual-clutch transmissions will be the focus of cooperation between the two parties. In the automotive industry, the powertrain is the core technology. It is a big breakthrough for both parties to jointly develop and share intellectual property rights.

"In the past, intellectual property rights were in the importer, that is, the foreign partner. Since 2010, SAIC Group is no longer a follower of General Motors, but has deeply participated in the cooperation process between the two parties. This deep participation has been extended to Research and development stage." A senior person from Shanghai GM told reporters.

While SAIC Motor is assisting GM, it is also enhancing its own brand R&D capabilities. "We were jointly developed at that time. SAIC invested hundreds of millions, mainly for development expenses. At the same time, we also sent teams to participate in platform development. Our own brands, Roewe and MG, can all use small-displacement engine technology." SAIC Motor Group insiders told this reporter.

We have produced Special Pile Mould, like rectangle Pile mould, U sheet Pile mould , bamboo joint Pile mould, and we can customized the mould for customer according to customer's drawing.




Our Mould Advantages:

1. Mould's tongue-and-groove is designed by the dislocation of upper and lower shell boards, matchboard is plane surface. Slurry does not leak and it is easy to clean mould.

2. The tyre is "T" type forgings. Tyre and its support plate are as whole.

3. Self-developed six-meter press machine of mould inside shell. The inside shell seam extends from two meters to six meters, to minimize welds and mould strength and improve the external appearance of the products

4. Welding process uses CO2 arc shield weld which makes its appearance simple and weld seam neat. Our company cooperated with colleges to introduce [robot welding project".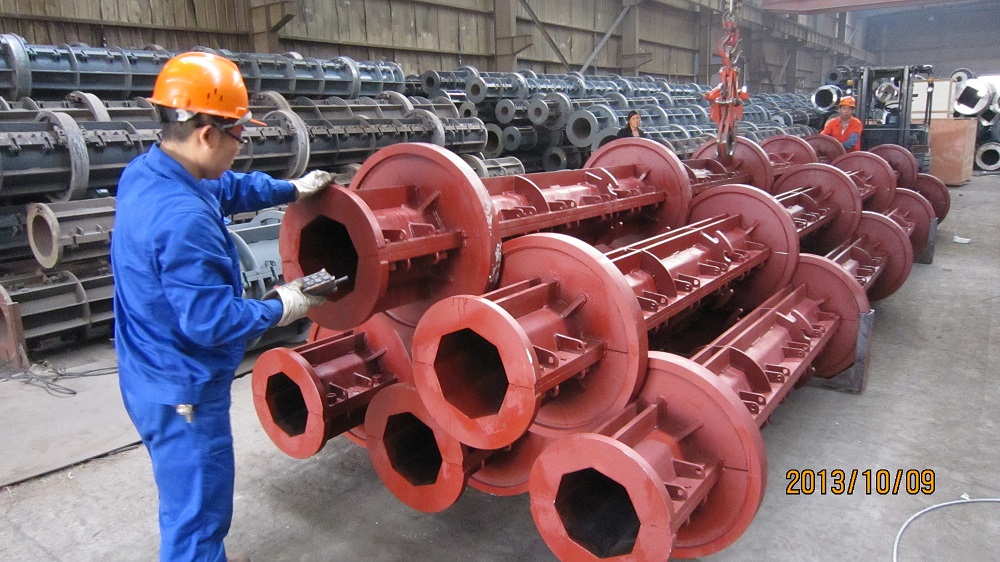 U sheet Pile mould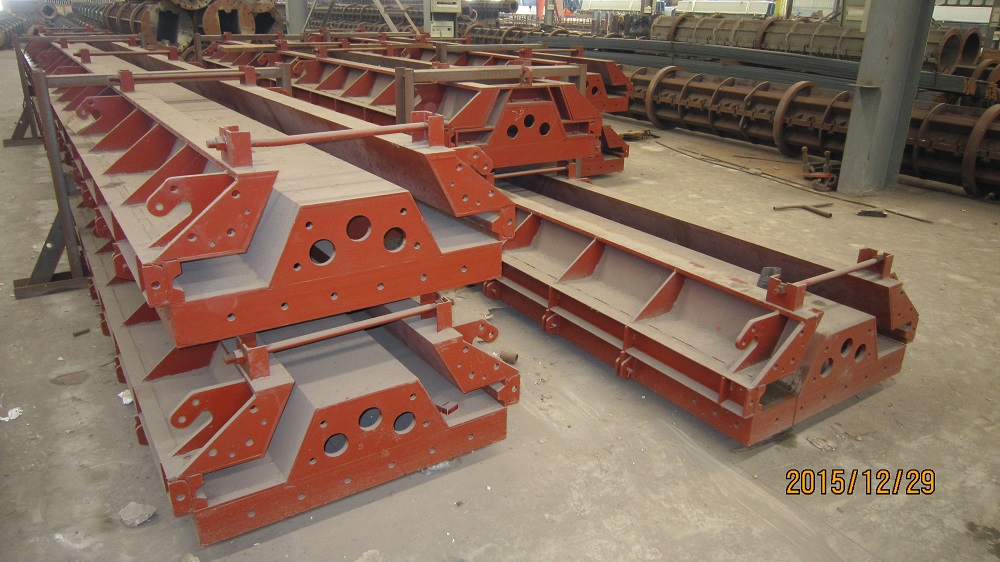 Sheet Pile mould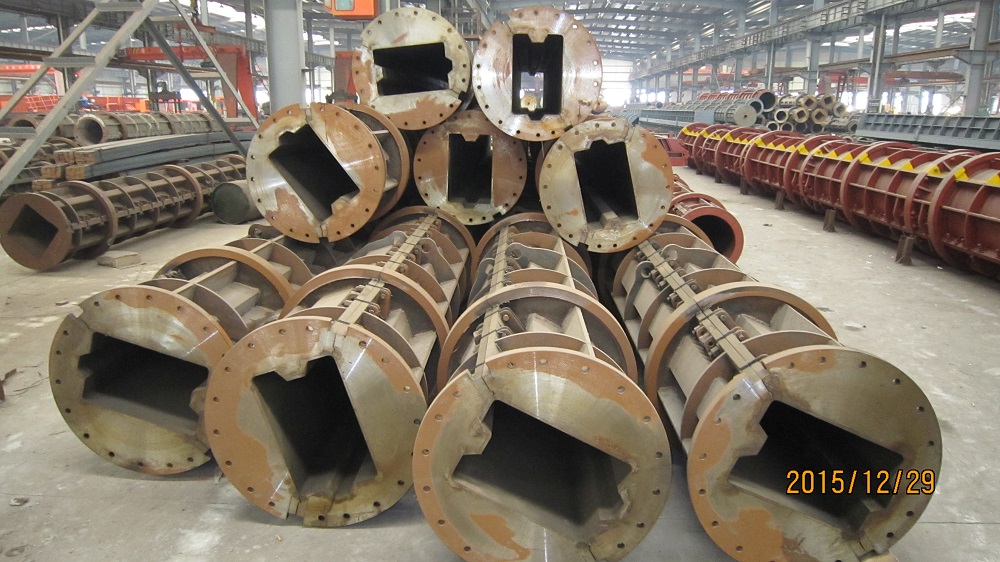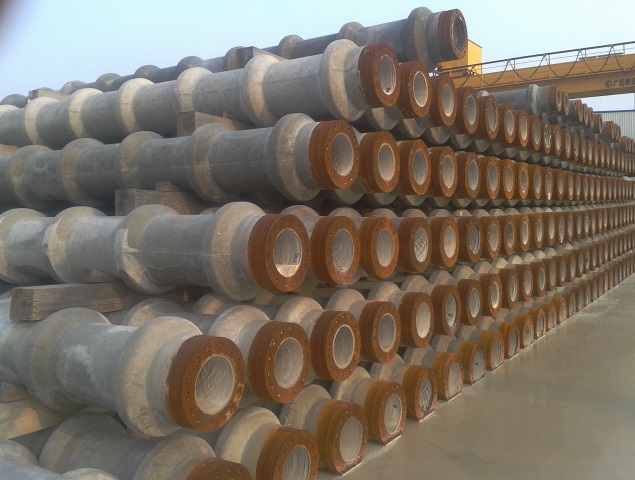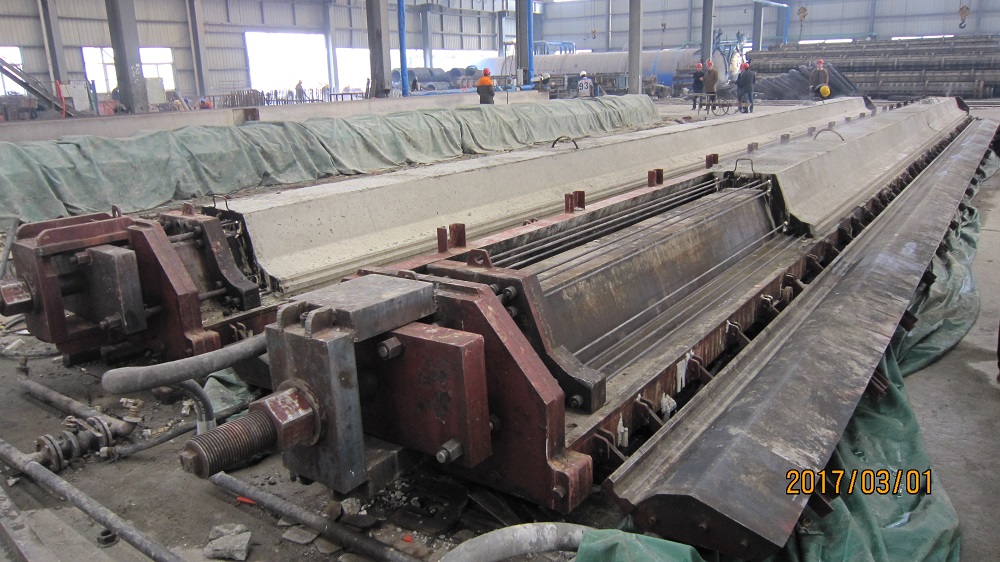 Special Pile Mould

Spun Concrete Pile ,Special Pile Mould,Concrete Pile Mould,Special Concrete Pile Mould

Jiangsu Haiheng Building-Materials Machinery Co.,Ltd , http://www.jshaiheng.com