According to reports, CRM Geotomography Technologies from Vancouver, Canada, has developed a new technology that uses cosmic ray mesons to discover deep hidden deposits.

CRM is a spin-off from the National Atomic Energy Research Center (TRIUMF), Canada's National Particle Acceleration Laboratory. The company has developed a powerful meson detector that is suitable for field work and has been successfully tested in multiple mines.

Don Furseth, CEO of CRM, explained to reporters that the meson detector is very similar to the principle of computed tomography, and that three-dimensional X-ray images can be used to create a three-dimensional image of an object ( 3D) model. This technology will integrate information from multiple detectors to create a three-dimensional model of the geological structure beneath the surface.

In addition, this information can be combined with geological backgrounds, as well as other geophysical and geological data such as gravity measurements and results of drilling core sample analysis for geological interpretation.

Vrss said the technology has significant advantages in the exploration of brownfield and greenfield minerals. He believes that any geological formation with a difference in density from surrounding materials can use this technology.

Meson is a "heavyweight" electron that is very rich in cosmic rays. The high-energy meson operates at a speed similar to that of the light, and is theoretically unaffected by changes in the magnetic field or temperature in the atmosphere. Therefore, the meson flow to the Earth's surface is nearly identical, both spatially and temporally.

Due to the strong energy of the meson, it penetrates more strongly in the material than other charged particles. The rate of energy decay depends on the amount of material that penetrates, and secondly the atomic nature of the medium through which it penetrates.

In other words, mesons are more susceptible to obstruction in the face of high-density materials. Therefore, by measuring the velocity at which a meson penetrates a deep object in a certain direction, the average density of matter from the surface to a certain depth can be directly measured.

According to Felses, this is important because density is a very important geophysical property that reveals many very valuable geological information, such as deposits.

Based on existing knowledge of the properties and propagation of mesons, one can develop a sophisticated tool that can identify deep deposits by detecting meson flow in each direction. If the number of mesons that occur unexpectedly in the detector deployed in each direction can be calculated and then compared to the expected number, the location of the density anomaly within the detector coverage can be determined. Not only that, but also the density can be measured.

Field application

Vrss revealed that CRM has successfully acquired meson tomography in existing mines of several types of deposits. For example, they have gained volcanic massive sulphide (VMS) deposits, as well as Mississippi Valley-type (MVT) lead-zinc deposits, including Nova Mining Company (Nyrstar) in British Columbia, Canada迈拉弗尔斯(Myra Falls) mine And Teck Resources in the Pend Oreille mine in Washington, USA. At the 2018 Canadian Exploration and Development Annual Conference, high-grade uranium deposits discovered at 600 meters deep by meson tomography will be demonstrated.

The current model of the meson detector is two meters long, 1 meter wide and 1.5 meters high. Suitable for use in conditions with open tops. Currently, CRM has developed a new meson detector that can be used in harsh and unpredictable mine environments and has been in operation for several months without human intervention.

Brownfield work is currently mainly to find deposits near existing mines, to estimate their size, location and shape; to identify better drilling targets; to help mine geologists optimize geological models.

However, the mining industry as a whole is facing the dilemma of resource depletion. This new technology provides a good solution for green space exploration. At the end of this year, CRM will develop a next-generation meson detector with a more compact and higher precision. This is an important step in the development of in-hole detectors for greenfield exploration.

According to Felses, using his expertise and real experience in the field of brownfield exploration, CRM has made significant progress in the development of the borehole detector and simulated its function.

An important function of the bore detector is the ability to image deposits at different depths in the subsurface, providing a powerful tool for solving 3D modeling. The detectors used in brownfield exploration can only be placed within a fixed depth range of the existing mine face. However, an important advantage of the in-hole detector is that it can be deployed almost anywhere, whether it is brown or green.

Vrss describes an application scenario: a volcanic massive sulphide deposit with a difference of 0.7 g/cm 3 and 1 g/cm 3 for two densities and surrounding rock, for tomography, according to 400 m The interval is deployed with a series of in-hole detectors. Within three months, the data provided by the detector indicates that the probability of the presence of the ore body is above 99%. Combined with 3D modeling, the results are in good agreement with the VMS deposit.

In addition, CRM believes that meson detectors can play a key role in block-disaster mining.

However, Felses pointed out that this method of safety hazard is used in the air gap generated during the collapse of the cover layer. Sudden collapse in the mine area, resulting in a strong and extremely dangerous air explosion. A typical case was on November 25, 1999, when a total volume of 4 million cubic meters of airspace at the Northparkes mine in Australia suddenly collapsed, killing many people.

Due to the large density difference and accumulation expansion, the meson tomography technology can be used to find the air gap in a short time, which provides a safety guarantee for block caving mining.

Katrynn Hayashi, CEO of TRIUMF Innovations, told the media that CRM Tomography has become the world's founder of cosmic ray meson for mineral exploration.

Knitted Midi Skirt
For some commuting women, this Knitted Skirt is a must-have for autumn and winter. It is stylish and simple, making people look very capable. At the same time, it is also warmer than other skirts and can protect our body from the cold.
We can produce high-quality knitted skirts for you in large quantities, and we can also customize any style you want.


Yacheng Knitting Co., Ltd. can mass produce customized high-quality knitted garments, including sweaters, Custom Knit Sweaters, Knitted Pants, Knitted Skirt, Knitted Shoes , Knitted Scarves and Knitting Blanket. If you need to order knitted products, please contact us.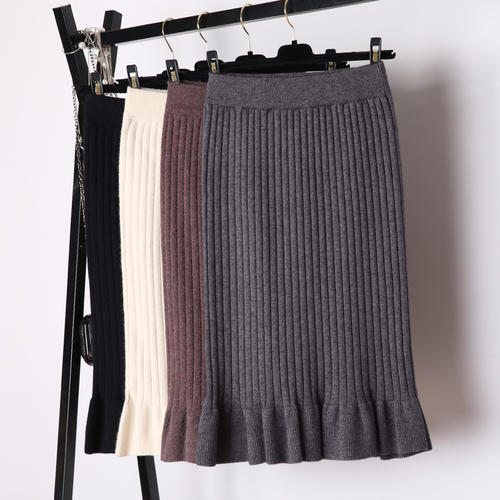 Sweater Midi Skirt,Knitted Midi Skirt,Ribbed Knit Midi Skirt,Women Knitted Midi Skirt

DongGuan Yacheng Knitting Co., Ltd , https://www.oemknittingyc.com