Modern people are eager to enjoy and decorate their homes. In the selection of some Geely items (such as Buddha statues, ceramics, vases, stone turtles, golden chicken, etc.) as decoration, but also like to choose some hanging pictures to do decorations to reflect their own cultivation and taste. How does Geely choose when choosing paintings? The following are available for reference:

(1) Nine fish maps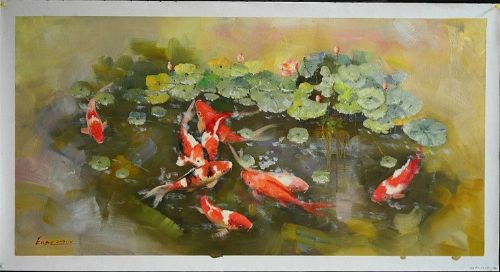 "Nine" takes its "long term" meaning. "Fish" means "every year is good" and "more than a year." Nine cute fish are playing, meaning "good luck."

(2) Three sheep map

I believe we all have heard of "Sanyang Kaitai." "Yang" takes its tone and becomes "yang" of "yang", while "tai" is a lucky elephant in the Yijing. Three sheep maps are auspicious and can bring good luck to people.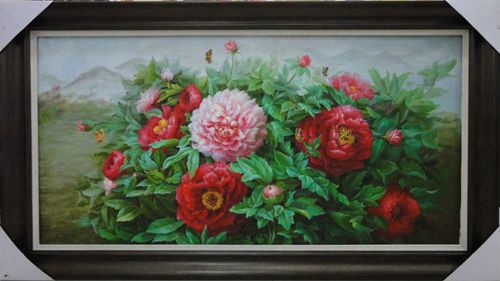 In addition to fish, sheep and other animals with good luck, but also consider the "hundred birds toward the phoenix," "Frogs play water," "The Monkey King Xian Rui," "Eight Horses" map "" Fugui Peony "and so on.

(3) Soft Landscape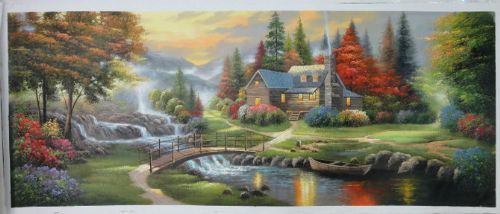 Landscapes such as sunrise, lakes and mountains, and peony flowers are hung in the halls. When tired you return home, they can give you a feeling of ease and comfort. Depicting patterns such as immortals and buddhas can also be used, but remember to ask the Buddha's appearance to be kind and peaceful.

(4) Tiger Wallchart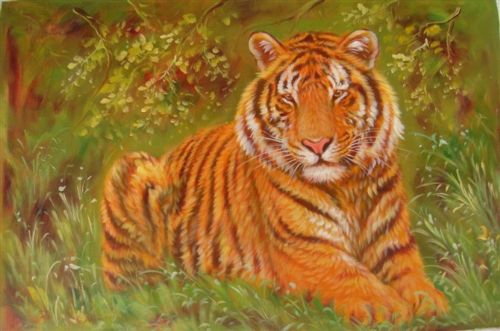 In general, tigers are fierce and cruel animals that are easy to hurt. Therefore, caution should be taken when choosing whether or not to hang a tiger map. Avoid adverse effects on yourself. If you want to hang a tiger map, you should bear in mind that the tiger's head must not be inside the house and should be outside the house or outside the gate so that it can be your own house and thus protected from outside infringement.

(5) Dragon Wall Chart

The dragon is a mascot, a symbol of the emperor, and extremely rich. Dragon is divided into Qinglong, Jinlong, Red Dragon and so on. Pay attention to the following points when you hang dragon pictures:

1 Faucet inward, not outward. Paying homage to the inwards and outwards are signs of outward running.

2 Dragons must not be placed next to tigers. If they are placed next to tigers, the main dragons and tigers will not end.

3 The dragon's pattern should be hung in the Qinglong side of the living room or the shrine hall.

4 The dragon's pattern cannot be rolled up and should be hung out for Kyrgyzstan.

5 The head and tail of the dragon should be affixed with small round red paper. It is better to put red paper on the morning of the 3rd, 6th and 9th at 7-9am.

(6) The eagle figure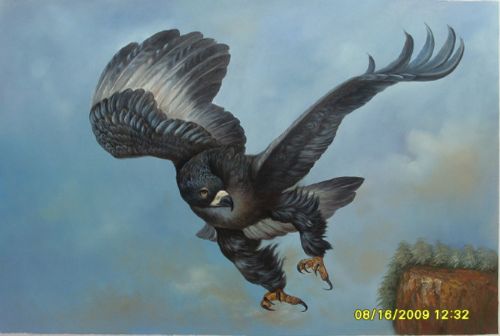 The head of the eagle figure should be out of the door. Do not hang it in the bedroom. Otherwise, he or she will not be able to hang on the desk of the study. It is best to hang in the white tiger side of the living room. The old map of abandoned eagles should be tied with red yarn.

Kage's Oil Cooler Adaptors series fittings can custom anodise to your specification in a range of colours.


Our double Vition O-ring seals provide leak free performance when used with a wide range of fluids, and for corrosion resistant, colour consistent.

Description of Forged Hose Ends:

Item: Forged Hose Ends
Process: CNC machining
Design: Universall or Customized
Material: Aluminium Alloy, Steel, Stainless Steel, Brass
Size: Custom Size
Thickness:Customized
Plating: Imitation gold, silver, brass, chrome or Custom requirement
MOQ:100pcs
Packing: 1pc polybag
QC Control: 100% inspection before packing,spot inspection before shipment
Sample time: 7days
Production time: 7-15 days,15-30days
Shipment: TNT,UPS,DHL,FEDEX,BOAT
Payment:100% in advance for small orders; 30% deposit, 70% before shipment for big orders.

Oil Cooler Adaptors

Oil Hose Fittings,Oil Cooler Reusable Hose,Oil Line Fittings,Oil Cooler An Swivel Fitting

Kage Hardware Product Co., Ltd , http://www.kage-autofittings.com